—————————————————————————————————————————-
We are common people on an uncommon journey of faith, discovering the grace and freedom God gives real followers of Jesus
—————————————————————————————————————————-

—————————————————————————————————————————-



—————————————————————————————————————————-
We love to keep in contact with the people around us. Find our Facebook page here and drop us a line!
Want to sample Pastor Rick's sermons?  Been out of town or unable to attend worship?  Catch up in the comfort of your own home.
We'd love to see your smiling face at our events and Sunday sermons! Use this quick link to find out what's going on and when!
Come and get to know us. This link will take you to our Who We Are page, where you can find answers to almost all of your questions about us, what we believe, and how we live.
—————————————————————————————————————————-


—————————————————————————————————————————-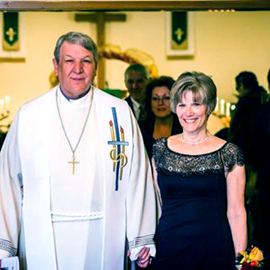 During my last year at seminary, I was blessed to be able to preach regularly at Mountain of Faith Lutheran Church in Tooele, Utah. They had recently lost their pastor and were at a point where they could not support a full time pastor. But during that year, through the work of the Holy Spirit, the situation improved at Mountain of Faith. And the day after I graduated in 2009, they called and ordained me to be their permanent pastor.